Hi there
Faak is Thai for Scabbard
I thought I would post a couple of threads on some projects currently underway in Thailand organised through Serge at Cozun.
This is a nice old daab that I purchased off Mark Bowditch. It was featured in the History Of Steel Catalogue and was basically sold with out scabbard but Mark was kind enough to send me the damaged scabbard and surprising for both of us the silver rings, chape and fittings were all there. A couple of minor losses on part of the decoration on the chape, but it was a real bonus to have them at 95% intact.
As I had a largish commission with Serge he was kind enough to contact his craftsmen about the restoration job of which they accepted the project - thanks Serge!
We decided on using Payung Deang timber for the scabbard. Here are the progress pics courtesy of Serge from Cozun.
1. Silversmith inspecting the sword
[IMG]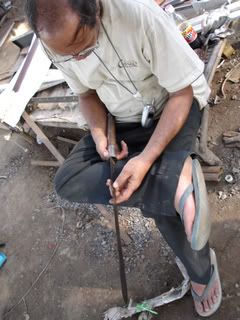 [/IMG]
2. Old scabbard with sword and new blank
[IMG]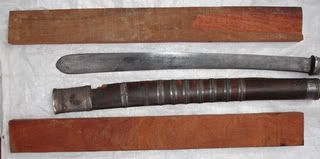 [/IMG]
3. Two hands make light work
[IMG]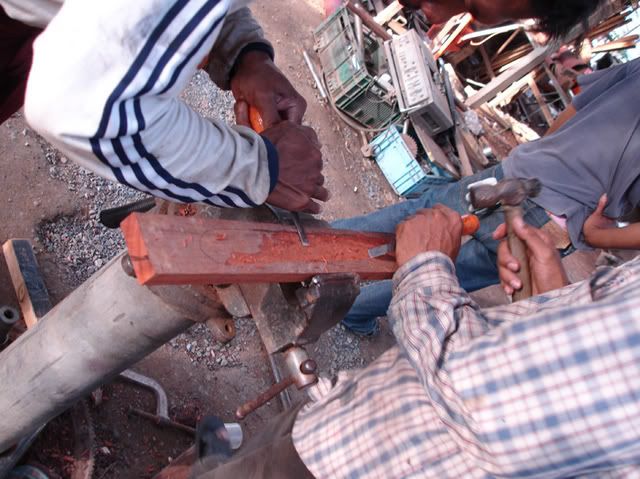 [/IMG]
4. Checking the fit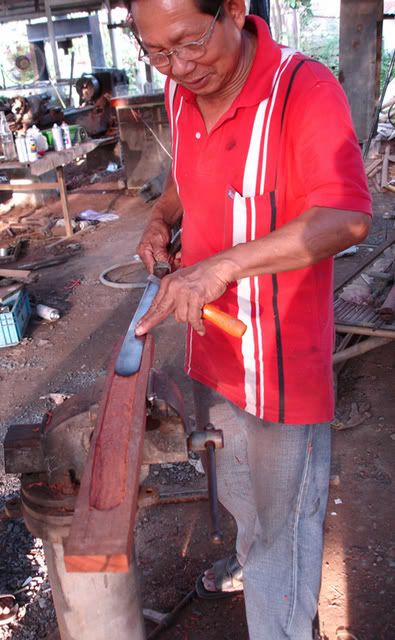 [IMG]

[/IMG]
5. Blank ready for shaping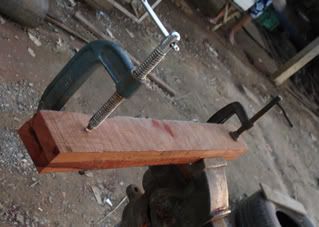 Stay tuned!
Cheers
Jason