| | |
| --- | --- |
| Norman Montefusco | 29th April 2013 01:43 PM |
---
African Pygmy Spears?

Hi,
This is my first post, though I have been scrolling through the pages here for ages.
I recently aquired some spears and I would like to know a bit more about them.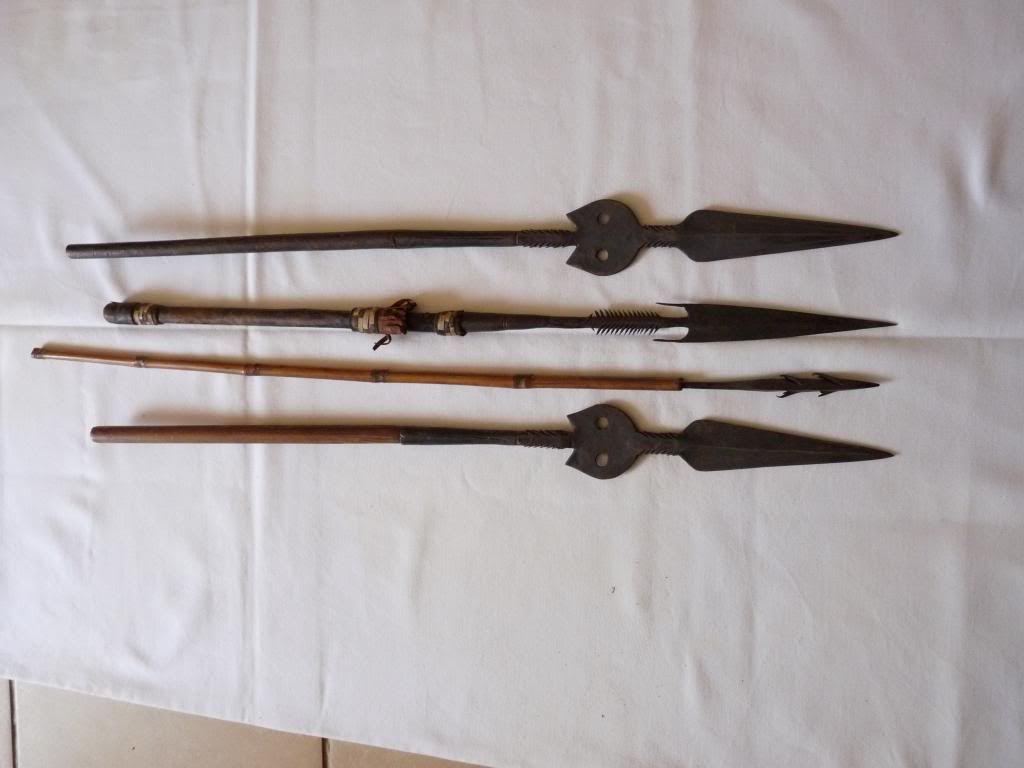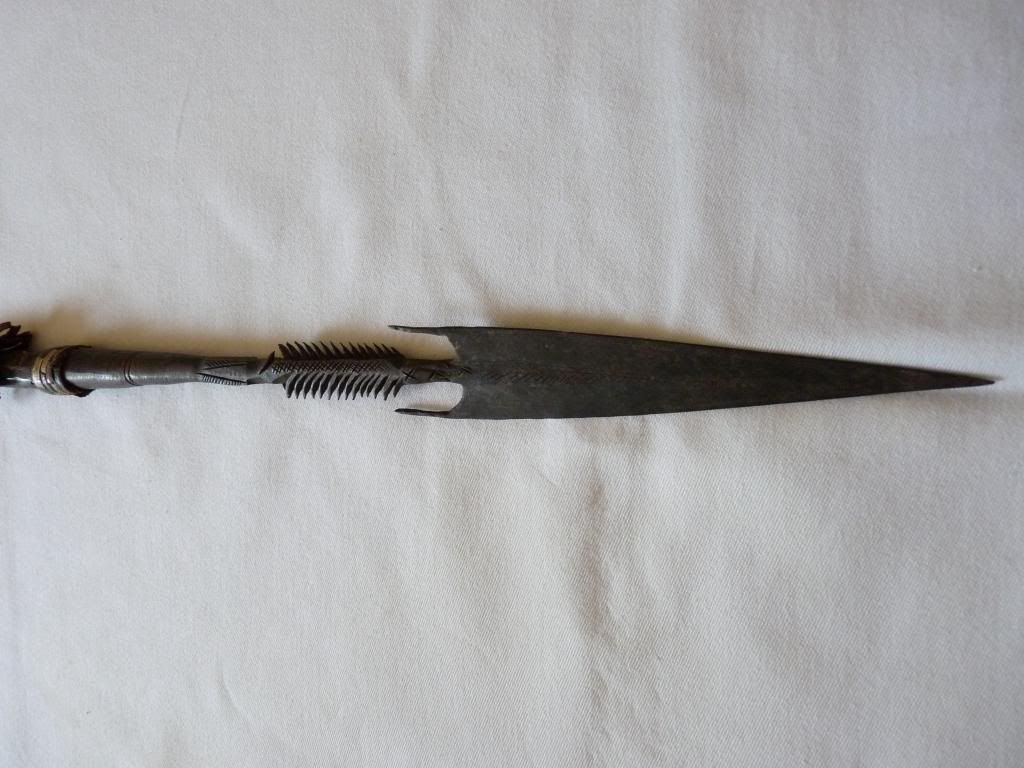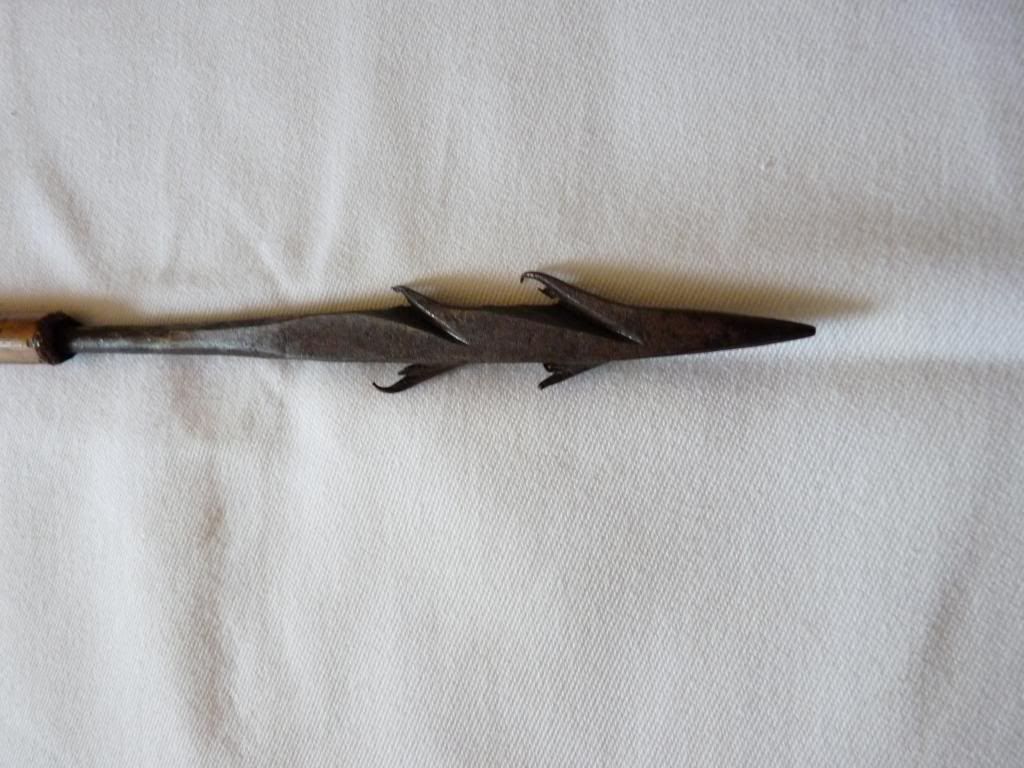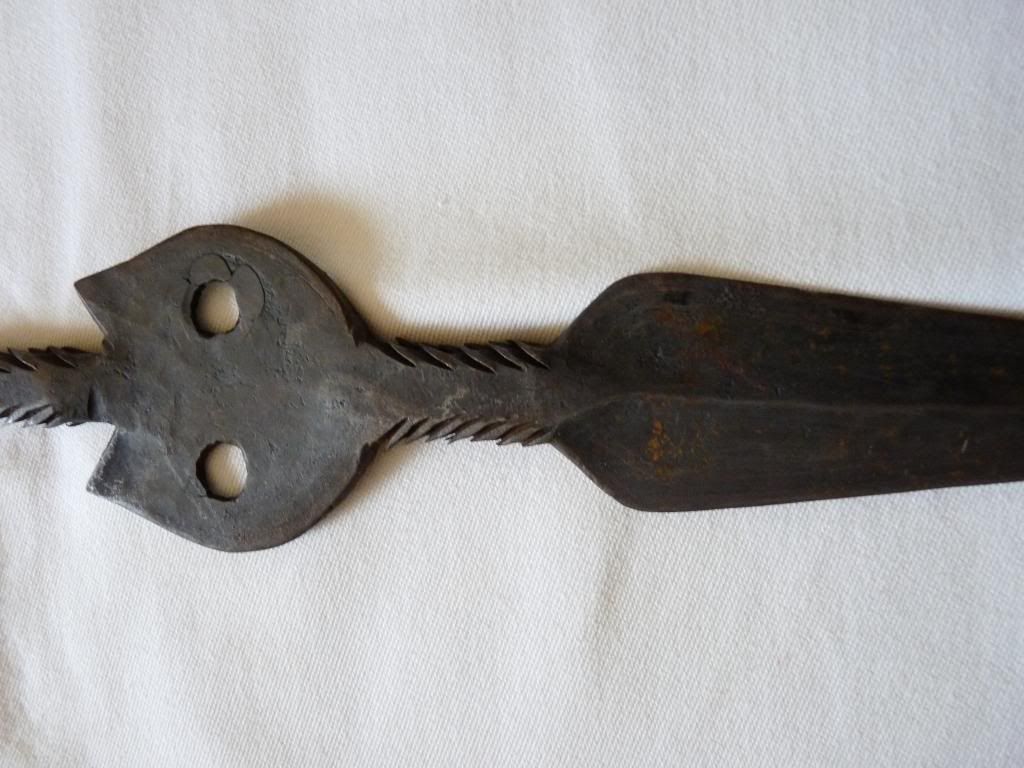 I think they are African and bear a similarity to some of the short spears carried by pygmies but I am not sure.
Any help would be greatly appreciated.
Cheers
Monte
| | |
| --- | --- |
| VANDOO | 30th April 2013 04:42 AM |
---
3 Attachment(s)
I DON'T THINK ANY OF THESE SPEARS ARE PYGMYE SPEARS. THE SECOND ONE IS A MANGBETU TRIBE SPEAR FROM ZAIRE CENTRAL CONGO. THE OTHERS DON'T LOOK LIKE THE FORMS USED BY PYGMYS. THE SPEARS THEY USE TYPCALLY HAVE DISPROPORTINATELY LARGE SPEAR HEADS WITH WIDE BLADES. IT MAY LOOK THAT WAY BECAUSE OF THE SHORT SHAFTS AND THE SIZE OF THE MAN. UNFORTUNATELY I HAVE NO PICTURES OF PYGMYS WITH SPEARS BUT HERE ARE 3 FROM THE MOVIE AFRICA SPEAKS. THE CHIEF IS BEING CARRIED.
ANYTHING IS POSSIBLE THESE DAYS SO WHO KNOWS WHAT THE PYGMYS HAVE TODAY OR EVEN IF THEY ARE STILL TRIBAL. :confused:
| | |
| --- | --- |
| kai | 30th April 2013 08:12 AM |
---
Welcome to the forum, Norman!
| | |
| --- | --- |
| Norman Montefusco | 30th April 2013 02:27 PM |
---
Thank you

Thank you so much for your answer, that has been very helpful and moved me a long way along the track.

Any idea where the spears with the wide blades and holes are from?
All times are GMT. The time now is

05:05 AM

.
Powered by: vBulletin Version 3.0.3
Copyright ©2000 - 2018, Jelsoft Enterprises Ltd.