posted 05-05-2001 11:08
---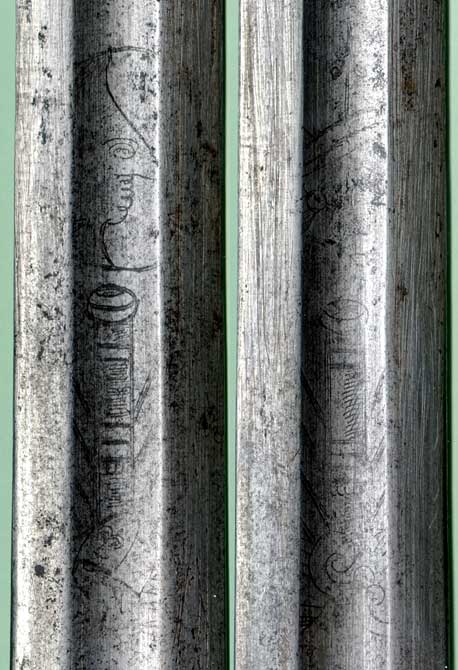 The etchings above are from the opposite blade faces of a convincingly old takouba from the vicinity of Tchintoulous in the Aïr Massif in northern Niger. The blade is more kaskara-like than usual for a takouba in that it tapers very little until close to the point, and it is exceptional in having a relatively deep fuller on a fairly thick and heavy blade. The moon-face profile on one of the faces is obvious and typical enough, but what is the cylindrical object below it that appears on both faces? A Tuareg friend suggested, without much conviction, that these may represent an cylindrical amulet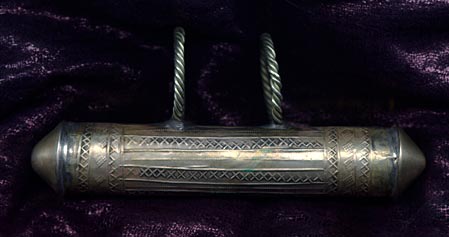 which is essentially a metal casing into which a paper containing scripture or prayers has been sealed; such amulets being worn in the teguelmoust or traditional men's combination turban and veil which is so practical in the region.
I guess the first question must be whether this originated as a European trade blade, as the cross-section and springiness suggest, and secondly, whether the markings are of local Saharan origin or came with a blade from elsewhere, as the Man in the Moon's profile suggests.
Any and all suggestions are welcomed.
IP: Logged